Ipswich Accommodation Search
For Cheap, Luxury or Discount Hotels around Ipswich
Welcome to our guide to the best accommodation in and around Ipswich, Queensland, Australia! Whether you're visiting for business or pleasure, we've got you covered with a variety of options to suit any budget and taste.
Hotels
For those seeking a traditional hotel experience, Ipswich has several excellent options. Some of the top-rated hotels in the area include:
1. Metro Hotel Ipswich International: Located in the heart of Ipswich, this hotel offers stylish, modern rooms with all the amenities you could need. It's within walking distance of shops, restaurants, and entertainment options.
2. Oaks Ipswich Aspire Suites: These spacious, self-contained apartments come with full kitchens, laundry facilities, and balconies with city views. The hotel also offers a fitness center and outdoor pool.
3. Quest Ipswich: This serviced apartment complex offers a range of options from studios to two-bedroom apartments. It's located in the city center and features an outdoor pool and fitness center.
Bed and Breakfasts
For a more intimate experience, consider staying in a bed and breakfast. Ipswich has several charming options to choose from, including:
1. Cumquat House: This beautifully restored heritage home features three guest rooms, each with its own unique decor. Guests can enjoy a full breakfast as well as complimentary wine and cheese in the evenings.
2. The Old Church Bed and Breakfast: As the name suggests, this bed and breakfast is housed in a converted church. Guests can choose from two guest rooms, each with a private bathroom, and enjoy a continental breakfast served in the church hall.
3. Mary's Place B&B: This welcoming bed and breakfast is located in a quiet neighborhood and features two guest rooms with shared bathroom facilities. Guests can enjoy a full breakfast as well as access to a shared lounge and kitchen.
Budget Options
If you're looking to save some money on your accommodations, Ipswich has several excellent budget options. Some of the best include:
1. Ipswich City Motel: This affordable motel offers basic rooms with all the essentials. It's located within walking distance of Ipswich Hospital and Ipswich Train Station.
2. Oaks Ipswich Aspire Suites (again): While this hotel is also listed above as a traditional hotel, its spacious apartments are an excellent budget option for longer stays.
3. ibis Budget Ipswich: This no-frills hotel offers simple, clean rooms and a continental breakfast. It's located just a short drive from the city center.
Whether you're looking for a luxury hotel, a quaint bed and breakfast, or a budget-friendly option, Ipswich has plenty of choices to suit your needs. We hope this guide has been helpful in planning your stay in this beautiful Queensland city!
This is the worlds leading discount accommodation cross search engine

save up to 80%


This is the same set of services most travel agents use, Free to bookmark and share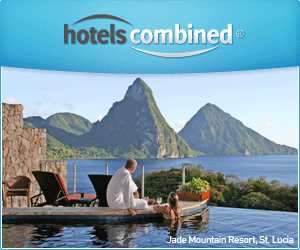 This is the site for Ipswich Queensland . Are you searching in the right Australian Region?
MOVE PORTAL